ABBA in Deutschland 1973-1983.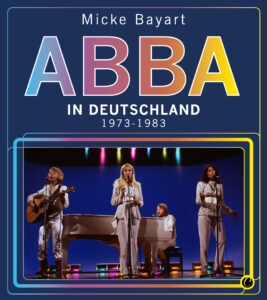 "ABBA in Deutschland 1973- 1983" is for the first time summarizing the group´s career in what then was West- and East Germany. This new, extensive photo-book in German tells the story of Anni-Frid, Benny, Björn and Agnetha in one of Europe´s most important music-markets from the beginning until the end when ABBA decided to take a break from their active career until 2021. Therefore, the Voyage-project is also part of it when looking-back to an unparalleled success in Germany.
The 300 pages book is richly illustrated with photos to visualize the group´s German career, including rare and new pictures.
Read Micke's interview with BuchMarkt, Germany's branch-inspirational magazine for bookstores.
Available as of August 2022 at bookstores in Germany, online plattforms or from the publishing house Bedey & Thoms.
Reviews (in German)
'ABBA in Deutschland 1973-1983' is currently No. 2 on Amazon's photojournalism bestseller list in Germany (14 August 2022).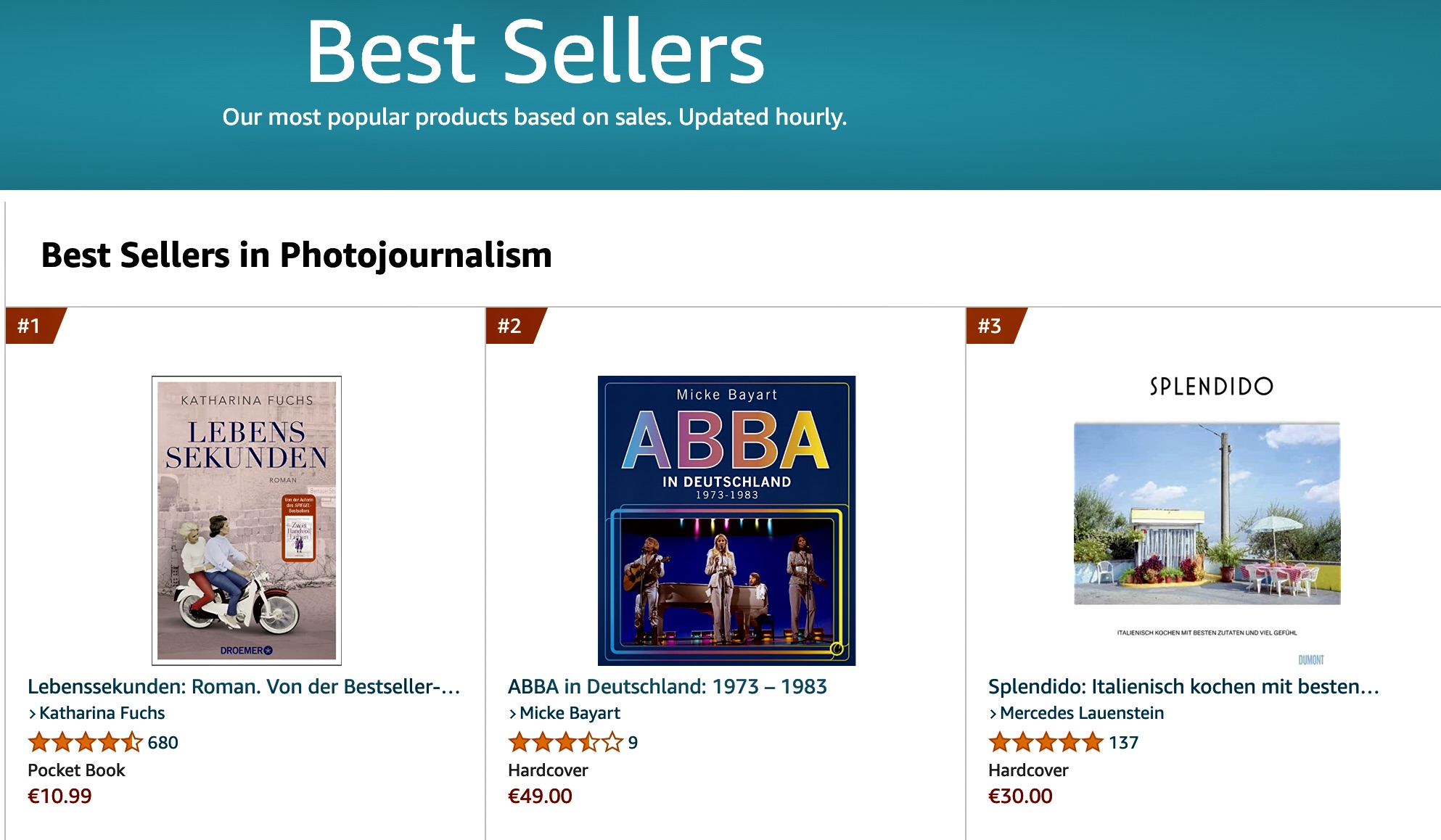 "Erzählt wird, wie ABBA in Deutschland von 1973 bis 1983 ankam und berichtet über viele kleine Details, die im Hintergrund passierten … (das Buch) ist einfühlsam beschrieben und mit tollen Fotos hinterlegt". abba.de (August 2022)
"Sein neuestes Werk beinhaltet (…) neben der chronologischen Eingliederung von ABBAs Karriere auch (…) Medienberichte aus der Vergangenheit – all das mit dem Ziel, ABBAs Aufenthalt in Deutschland zu erforschen." Rolling Stone Deutschland (20. Juli 2022)

"Es ist eine Reise mit unzähligen Fotos (…) das opulente Buch berichtet chronologisch von den ABBA-Stationen in Deutschland (…)". Klatsch-Tratsch.de (15. August 2022)
"Mit anschaulichen Bildern führt Bayart durch die ABBAs Bandhistorie in Deutschland in deren Blütezeit von 1973 bis 1983: Von der ersten verpassten Grand Prix-Teilnahme bis "Waterloo", Erfolgen und Welttourneen, Niederlagen und Trennungen, TV-Auftritten, Bravo-Covers und dem Comeback 2021″. laut.de (26. August 2022)
Neues Interview mit Micke Bayart mit Klatsch – Tratsch über 'ABBA in Deutschland'. (10. September 2022)
Autoren-Portrait in der Stuttgarter Zeitung vom 14./15. Oktober 2023, Abba in Deutschland.