About Micke Bayart.
Micke Bayart is an author and freelance photographer based in Stockholm, Sweden.
BOOKS |
In August 2022, Micke Bayart´s new book "ABBA in Deutschland. 1973-1983",  which summarizes the group´s career in both West- and East Germany, was being published.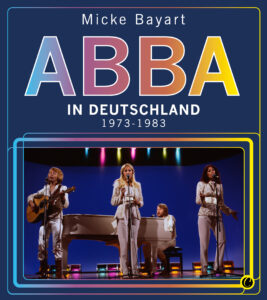 Micke is also the author of ABBA by Micke , and he has as well written the exhibition booklet ABBA by Calvero for an fine-art exhibition 2015 at ABBA The Museum with iconic pictures of Anni-Frid, Benny, Björn and Agnetha by Swedish photographer Torbjörn Calvero. This 48 pages booklet tells the story of Calvero´s work, comprising his period with ABBA as well as additional information on the exhibited 15 pictures.